Chevy Tahoe Specials in Naples, FL
Chevrolet Tahoe for Sale in Naples, FL
If you're looking for a vehicle that combines family-friendly space, deluxe comfort, modern technology, and truck-like functionality, Chevrolet has the answer to all your needs. The versatile Tahoe is made with the modern lifestyle in mind, as it's smartly suited to everything from the daily commute and errands to long road trips with a full cabin and trailer in tow. Its powerful engine is ready for anything, and its advanced technology keeps every outing safe and exciting.
Whenever you would like to take a closer look at the Tahoe, come visit our dealership. You're welcome to go on a vehicle tour at Rick Hendrick Chevrolet Naples, and we'll also hand over the keys so that you can test drive Chevy's full-size SUV. Once you're behind the wheel, we know you'll fall in love with its comfort and performance.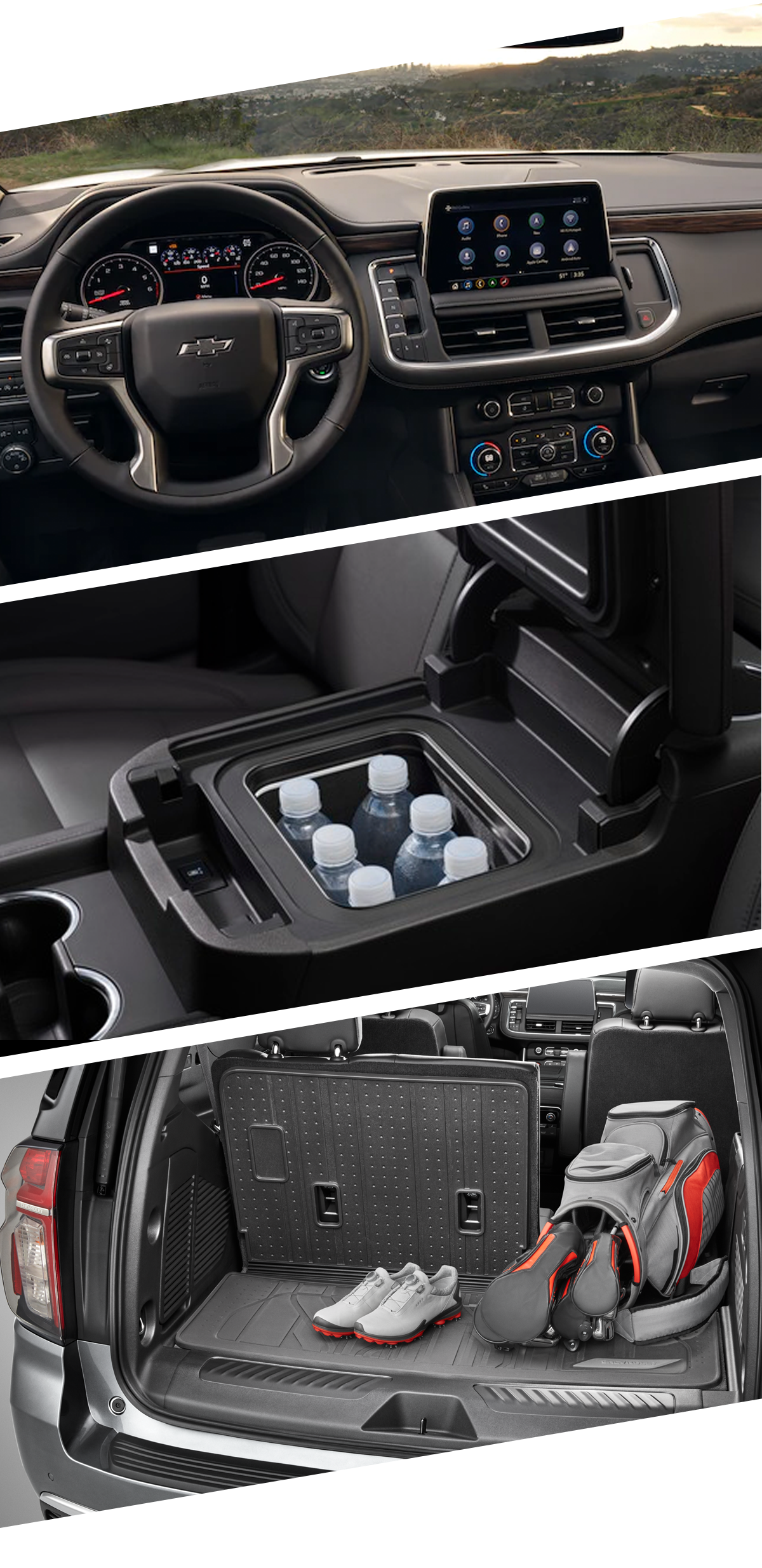 What's New in the 2021 Chevrolet Tahoe?
If you're wondering what is new about the 2021 Tahoe, then we can some it up in one word: everything! The Chevrolet Tahoe has been completely redesigned for the 2021 model year. With the redesign, potential Tahoe owners will receive more space, giving you and your passengers room to relax as well as have enough space for all your cargo. As far as getting to where you need to go, the Tahoe has you covered there with new independent rear suspension for a smoother ride, and the 2021 Tahoe model also gives drivers an optional 3.0-liter diesel engine for a powerful journey. 
History of the Chevrolet Tahoe
Chevrolet introduced their Tahoe in 1996, and until that time, Chevy's large SUV contender had previously worn the Blazer badge for years. The first generation to bear the Tahoe name was powered by a capable V8 engine, and delivered a trucklike look and handling thanks to its platform, which it shared with the rugged Silverado. The Tahoe underwent a complete redesign for the 2000 model year, and while it remained on a truck platform, it received a new profile to better streamline its performance. In the years that followed, Chevy updated the SUV's family appeal with enhanced safety, expanded entertainment options, better sound quality, and other enhancements as new technology and engineering developed.
A hybrid variation arrived in 2005, enhancing the Tahoe's fuel efficiency and modern appeal. When the SUV's fourth-generation launched in 2015, it was met with renewed driver interest and became one of Chevy's fastest-selling models.
Save on the Tahoe at Rick Hendrick Chevrolet Naples
You're invited to come by to check out the Tahoe whenever you're ready, and you can also browse all our new Chevrolet options online. Our models come at an unbeatable value, but you might be surprised by how affordable your next vehicle can be when you explore our current deals! Once you've made your decision, financing will be a breeze thanks to our expert team, and you can apply online at any time to get started.