Used SUV Deals Near Estero Springs, FL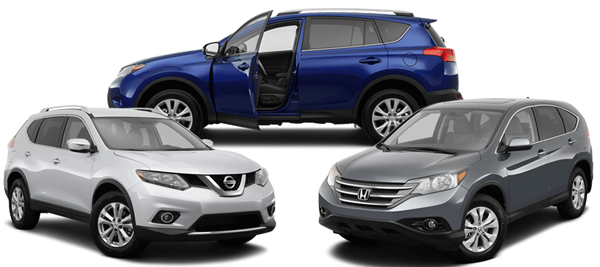 Are You in the Market for a Used SUV?
You have a lot to consider when you embark on your search for the perfect SUV – and the choices go beyond just make and model. You also need to consider what matters most to you, from size and passenger capacity to efficiency and overall value.
If you're looking to get the best value, you might want to consider a used SUV. If you choose wisely – and shop the right dealership – your purchase will be more rewarding than you ever imagined. SUV shoppers in and around Naples, FL, will find just what they're looking for when they shop the used selection at Rick Hendrick Chevrolet Naples.
Our dealership is well-stocked with a diverse array of high-quality pre-owned SUVs from all the brands you love. And even though our inventory is constantly changing as smart shoppers claim their deals, we've always got more amazing models waiting to replenish our selection.
Special Offers on Used SUVs
At Rick Hendrick Chevrolet Naples, we aim to get our valued customers the best possible deals on new and used vehicles alike. If you're looking to maximize your purchasing potential, you can't beat the value of one of our used models. Not only do we pride ourselves on offering competitive pricing on everything we have in stock, we also offer additional savings in many different forms – all in an effort to help you fit your perfect vehicle easily into your budget.
So go ahead and browse our selection of used models to find your perfect deal. We've even got a section of vehicles priced under $15,000 for those seeking a special bargain.
Once you've found the right SUV for your needs and desires, our on-site team of finance experts will be happy to help you sail through the process of getting a great auto loan with low interest and attractive terms. Before you know it, you'll be headed home in your spectacular new-to-you SUV.
Find Your Used SUV in Naples, FL
When you're looking for a used vehicle that blends exceptional quality with unbeatable value, you'll find it at Rick Hendrick Chevrolet Naples.
Get started by browsing our selection online, and then head our way when you're ready to see your top picks in person and take them for an exciting test drive. We can't wait to match you up with the high-quality used SUV that you need to enjoy all of your travels.