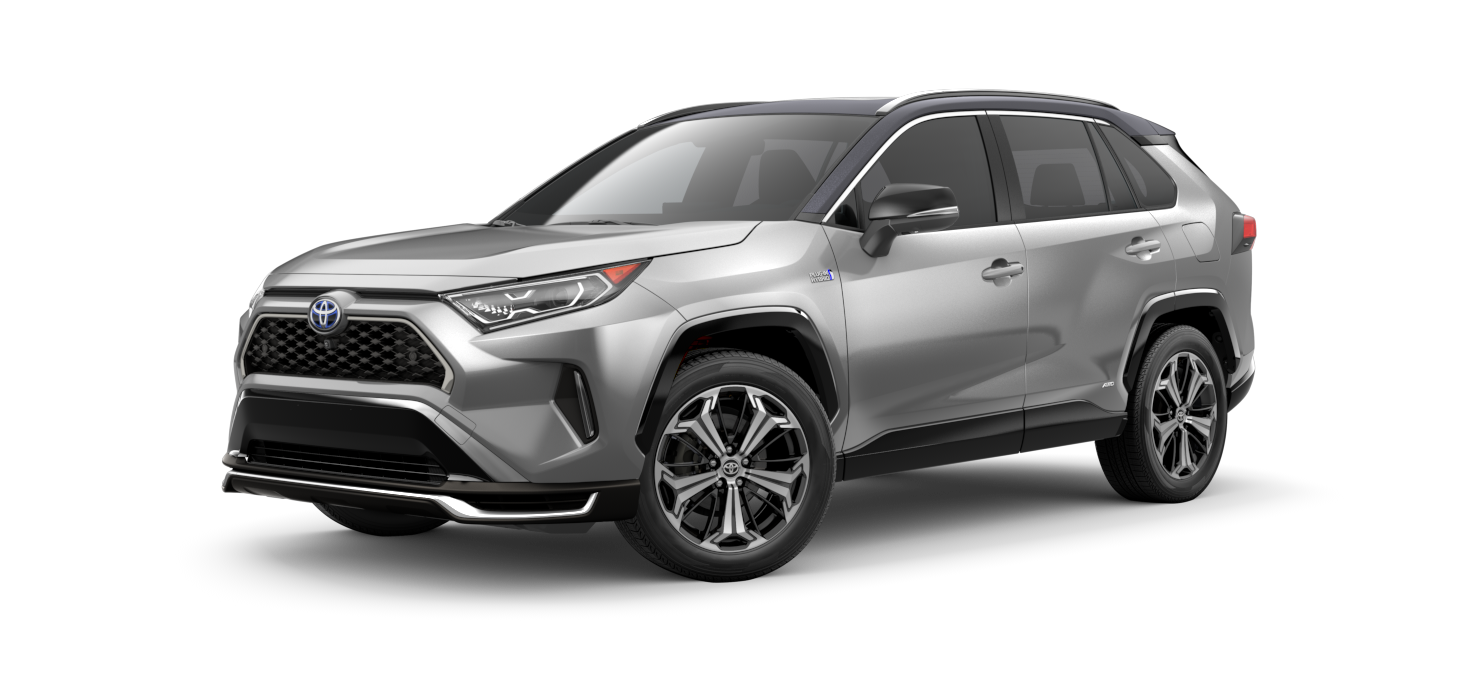 2021 Trailblazer vs. 2021 RAV4 in Naples, FL
If the Chevy Trailblazer sounds familiar to you, it's because it is – this all-new model was originally the TrailBlazer in the late 1990s and early 2000s before it was retired and revived for a new generation of SUV fanatics. Though it's one of the newest entries to a crowded segment, the 2021 Trailblazer is already challenging old industry names like the 2021 Toyota RAV4. Can the Trailblazer stand up to this fierce competition? Compare their specs to find out.
Power and Performance Comparison
The Toyota RAV4 has long held its popularity because of its ability to handle your morning commute and your favorite off-road trails with ease, but the 2021 Chevy Trailblazer is here to prove that two can play at this game. The Chevy SUV runs on a 1.2-liter engine with 137 horsepower and 162 pound-feet of torque with a turbocharged 155-horsepower engine available.
There is only one engine option for the 2021 RAV4 – a 2.5-liter with 203 horsepower and 184 pound-feet of torque. Both SUVs come standard with front-wheel drive and should be equipped with the available all-wheel drive if you like to hit the roads less traveled.
Interior and Value Comparison
Though the 2021 Trailblazer is designated as a subcompact SUV while the 2021 RAV4 is marked as a compact SUV, the Trailblazer pushes the boundaries of its category to meet and exceed many of the RAV4's passenger space measurements. In fact, you'll find that the Trailblazer is more generous for front headroom and second legroom, while its other measurements are never far off from its competitor.
The Trailblazer is also able to hold its own for interior features, offering Apple CarPlay® and Android Auto as standard equipment just like the RAV4. Plus, the Trailblazer has a significantly lower entry-point than the RAV4, with a starting MSRP that clocks in at over $5,000 less expensive than the RAV4. When you add in all of the savings and our competitive prices here at Rick Hendrick Chevrolet Naples, you stand to save some serious dough when you opt for a Trailblazer over a RAV4.
Safety Features
You'll find an impressive list of standard driver assistance features in both of these SUVs. The 2021 Trailblazer comes standard with:
Rearview camera
Teen Drive
Forward collision warning
Pedestrian detection
Automatic emergency braking
Automatic high-beam headlights
Lane departure warning
Lane keep assist
The 2021 RAV4 comes standard with these features:
Lane trace assist
Lane keep assist
Lane departure warning
Forward collision warning
Automatic emergency braking with pedestrian detection
Rearview camera
Adaptive cruise control
Road sign recognition
Automatic high-beam headlights
Find Your 2021 Chevy Trailblazer in Naples, FL
Are you ready to take on the world in a well-rounded, capable SUV? Then we encourage you to shop our 2021 Chevy Trailblazer inventory at Rick Hendrick Chevrolet Naples today. When you're ready for a test drive, we're ready to hand over the keys, so stop by the dealership at your earliest convenience. We look forward to seeing you soon!